By
Jan
- Wed Jan 10, 2007 9:57 pm
- Wed Jan 10, 2007 9:57 pm
#204535
EDIT Jul 26 2009
Utility to make it easier to move scenes from a rendering engine to another. Lots of work have to be done in terms of materials or types of engines, but it will progress step by step. In the following table you can appreciate the possibilities of the script at this moment: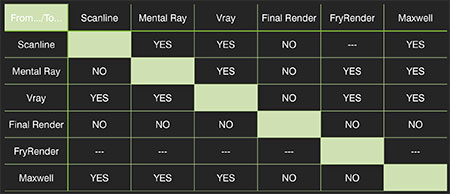 I have updated the script for maxwell 1.7+: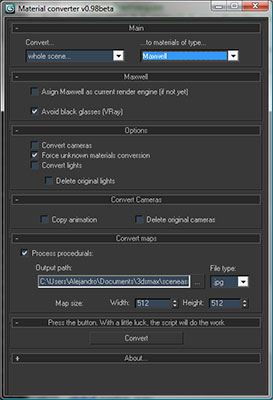 There is a help file included which explains all
Questions or suggests are welcome
[url=
http://www.motivacg.com/descargas_en.php
[/url]
PD: You can locate spanish version in this thread:
http://www.maxwellrender.com/forum/view ... hp?t=26501
Alejandro
Last edited by
Jan
on Wed Jul 29, 2009 11:41 am, edited 9 times in total.