- Fri Sep 22, 2006 5:40 pm
#185941
I needed to do a max faces test with Maxwell & my machine, in preparation of rendering my contest entry.
Maxwell Render data:-

Render at rendered resolution:-
Close up of mesh used:-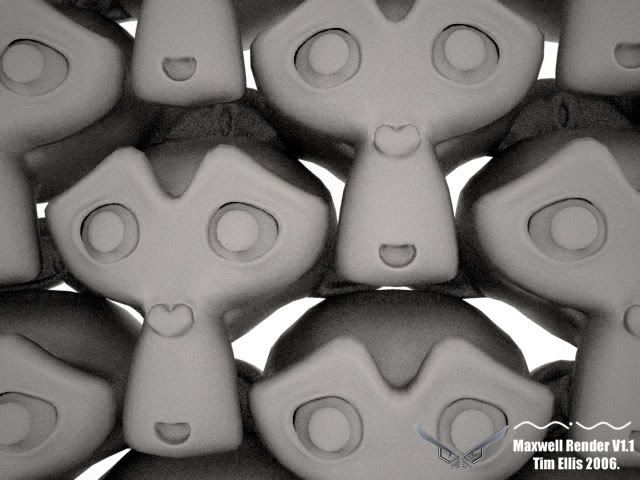 Machine:- Twin 244 Opterons (1.8ghz) 4GB ram (2GB dedicated/CPU) & 8GB virtual memory. Peak memory usage was during Voxelization.
Please forgive the render content, this was just a test not a production render.
Tim.
http://emp3d.com
-------------------------------------
Next Limit Certified Training Centre for Maxwell Render.
Maxwell Render Training & consultancy. A-Team tester.