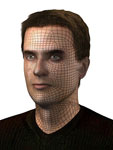 By
Torviz
- Thu Apr 05, 2018 9:24 pm
- Thu Apr 05, 2018 9:24 pm
#396926
I received the following email on April 4th,
No Future Maxwell | Solidworks Updates
We are sorry to announce that the Maxwell | Solidworks integration will be discontinued due to decreasing demand for the plugin. We would like to thank you for making use of the software and hope that you will keep rendering with Maxwell in one way or another.

Please note that, while we are not planning further development for Maxwell | Solidworks, version 4.2.1 for Maxwell 4.2.0.3 of the software should work fine with all 2013 - 2018 Solidworks versions. You can keep using it with all compatible versions for as long as you like!
This makes me unhappy after all the support and money I've given to Next Limit since beta 1.
I think the decreasing demand for the plugin was induced by the way your licensing work now: having to pay separately for the plugins. I'm guessing that some users did not upgrade to the newer versions of Maxwell Render because of the rising costs and the new licensing model.
I did some pretty nice work with SolidWorks and Maxwell Render over the years. I'll continue using it while it still works. BUT there are other options out there that are starting to make sense to me now.
I hope Next Limit can reconsider.
Best regards
Daniel Labrecque,
one of your first users since the beginning.