- Wed Jul 21, 2010 7:14 pm
#327108
I was wondering. I did a site rendering of a project, see image. In the upper right of the image, as part of the aerial photo, is an existing pool. You can see the shadows of the pool walls casting on the bottom of the pool. Now in my rendered pools, you do not see the shadows. The water is just clear, white with a blueish-green pool bottom. It must be may material but not sure why. It is just a clear water material. I can post the material if someone wants to look at this.
Any ideas why my shadows do not show up at the bottom of my pool.
I know, my shadows do not match the image. I will fix this.
Thanks for any ideas.
edit: Could the attenuation distance not being set high enough cause this. I am thinking so. I will increase the attenuation.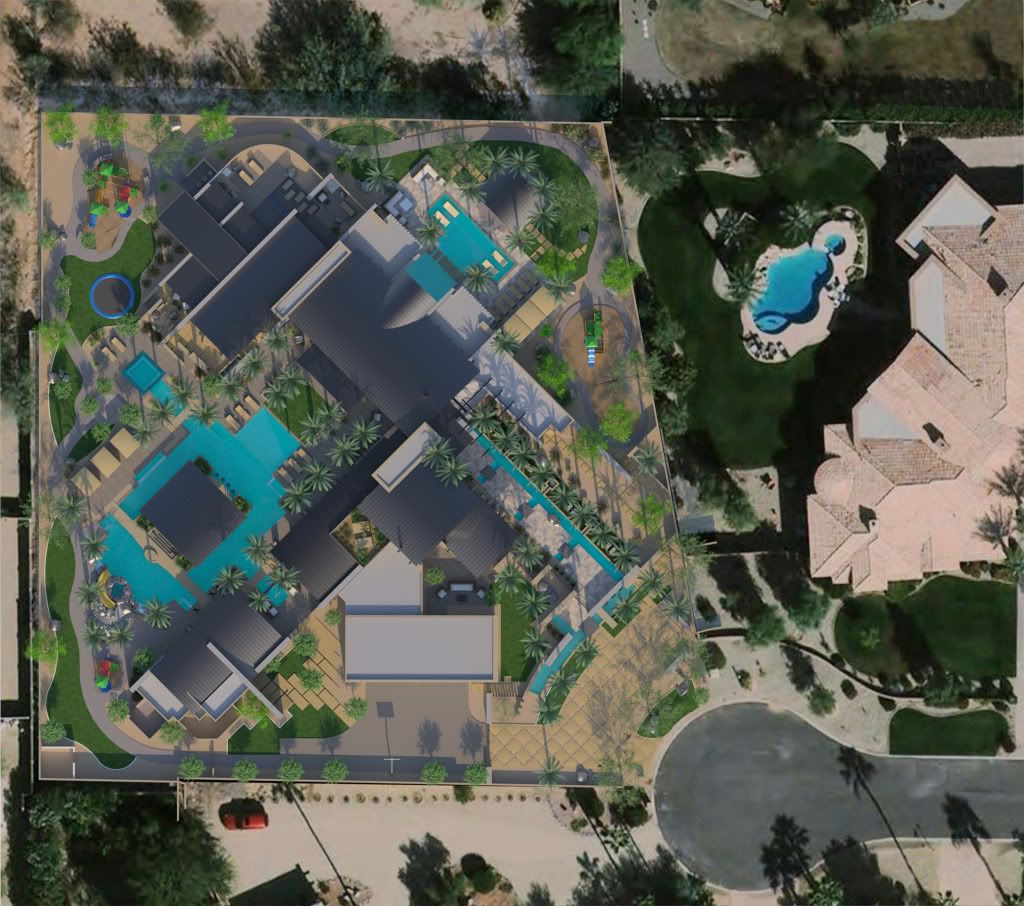 dual E5 2600 v3
ASUS Z10PE-D8 WS, 64 gigs of ram
Windows 7 profesional x64
Core i7 920 (2.66 ghz each core) 24 gigs of ram
Windows 7 Professional
UE4, Form-Z 8.0, Blender 2.77a B-Maxwell, VUE 9.5 and Maxwell Render v3
http://www.aaronsmithey.com