- Thu May 02, 2013 1:47 am
#367509

I am teaching myself this software and am pretty new to 3D in general so this is a really basic question. I've searched around a bunch online but cant find a good answer.
I'm seeing a lot of Maxwell renderings of interiors that have wallpaper patterning and patterns on undulating surfaces like curtains and sheets.
Is this achieved in Photoshop after the Maxwell rendering is complete?
The room in the link is a great example of this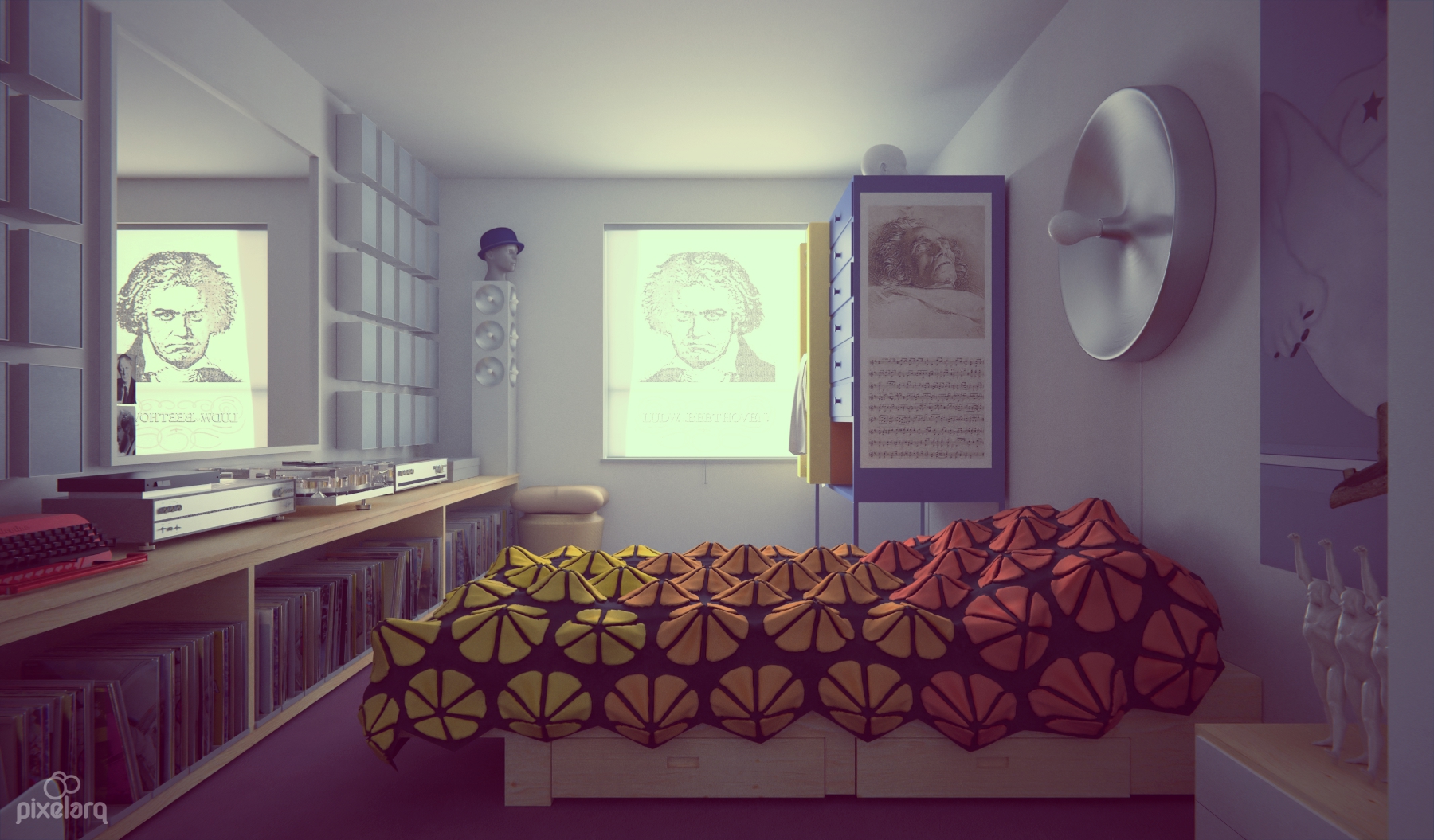 this image has the LP jackets, Beethoven posters,the patterning on the bedspread and the painting on the wall.
Is this all done outside of Maxwell?
Any help would be greatly appreciated!